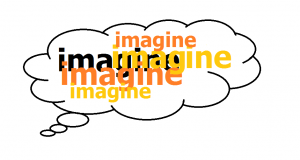 At Safe2Go, we will teach you to be a safe and skilled driver,  and to be familiar and confident with the rules of the road.
We will help and guide you to pass the RMS driving test as quickly as possible.
For your convenience, we will also book the driving test for you at any RMS you request.
We can arrange for you to use one of our vehicles for the RMS driving test, We can also provide a driving lesson before the RMS Practical Driving Test to refresh your skills. Our cars are all fully insured, including public liability insurance to cover you all the way to your doorstep. All our lessons are conducted in a safe and controlled environment with an experienced, professional instructor, allowing our students to be confident and relaxed.
We cover all Sydney Metro in the following major suburbs and surrounding areas: Ashfield Auburn Bankstown Baulkham Hills Blacktown Botany Bay Burwood Camden Campbelltown Canada Bay Canterbury Fairfield Holroyd Hornsby Hunter's Hill Hurstville Kogarah Ku-ring-gai Lane Cove Leichhardt Liverpool Manly Marrickville Mosman North Sydney Parramatta Penrith Pittwater Randwick Rockdale Ryde Strathfield Sutherland Sydney Warringah Waverley Willoughby Woollahra Strathfield
Let Safe2Go help you pass your RMS Driving test…Become a skilled and confident driver…….NOW!
Are you just learning to drive manual? Imagine you can in only 2 hours! We know it's achievable because we've taught countless students in a single 2-hour lesson. Why waste time and money taking hours and hours of manual driving lessons? We will teach you to drive manual safely and without fear. Call now and make it happen!
1 800 867 277
Feel one with the car, become a safe driver because that's what matters at the end

Immigrants looking to change their OVERSEAS Licence can easily convert to a NSW Licence

You are first required to obtain a learner's licence  (

Links  to RMS

 Knowledge test

)

Once you have a learner's licence, you will need to know all the road rules and road principles to drive in NSW and then sit for the RMS driver test assessment

For immigrants, there is no waiting period after you obtain a learner's licence — You can sit for the RMS driver test the next day.
Driving on an Overseas Licence or International Licence in NSW
If you have a driver licence from another country (Overseas Licence or International Licence), you can drive in NSW on this licence only if:
You are a temporary overseas visitor in NSW

The overseas licence you hold remains valid

You have not been disqualified from driving in NSW or another state

You have not had your licence suspended or cancelled or the visiting driver privileges taken away.

You will not need to obtain a NSW licence if you continue to meet these conditions and can prove you are a genuine visitor to NSW Police if requested.

*New Zealand licence holders must obtain a NSW driver licence within 3 months of living in NSW.

When driving on any licence in NSW, you will need to comply with all the local road rules. We recommend you book a 2-hour driving lesson with Safe2Go. We will make sure you are familiar with all road rules and conditions and that you feel comfortable driving in Sydney. If you are used to driving on the right side of the road, you will need to learn to drive on the left here, in a right-hand drive vehicle.

Do not risk an accident. Sign up for a 2-hour lesson today.
Key points about Safe2go Driving Lessons
 Our driving school focuses on safe driving

 We hold an unrestricted instructor licence for Manual or Automatic  

 We can assist you in converting an overseas licence to a NSW licence

We can teach overseas drivers the rules of the road and to drive anywhere in Australia in a 2-hour lesson
Our professional driving lessons are effective and efficient – you'll learn faster and save money

Become like a horse his rider, be in harmony with your car 

We teach Manual to any category of license holder, whether you have a learner licence or a full Licence.

We will make sure you are RMS Driving Test ready – well prepared and confident!

We also prepare aged drivers for the RMS driving test.
Safe2go makes driving in Sydney easy … Because We Care
Share this: Twitter safe2go.com.au StumbleUpon safe2go.com.au Facebook safe2go.com.au Delicious safe2go.com.au digg safe2go.com.au reddit safe2go.com.au buzz safe2go.com.au Mr. Wong safe2go.com.au eMail safe2go.com.au LinkedIn