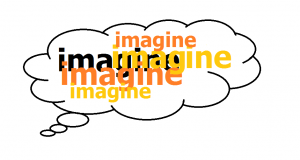 Safer Driver Awareness
ARE WE ROBOTS?  HUMANS MAKE MISTAKES, BUT WITH SKILLS WE CAN REDUCE MISTAKES
Q. How can you learn driving and deal with every possible road scenario (Hazards)?
A. Because there are infinite combinations of road scenarios – hazards can arise at any moment, and therefor of no way to predict before your journey starts. What's important is to learn how to be alert to all possibilities. Early awareness can save your life and others on the road. What we teach is the skill of "Driver Awareness" .
Q. How do you teach safer driving awareness?
A. We teach the skills required to drive with maximum awareness of all conditions and hazards around you. We see driving as a sport, and teaching the skills for driving would be the same as you would teach the skills of a sport.
Most importantly, we teach you to be competent in decision making and awareness of your human body senses when driving. You will learn how to listen to your body and react quickly, calmly, and appropriately. Knowing the rules is not enough. Just like a sport, knowing the rules of the sport does not turn you into a professional athlete.
Just as a professional athlete on the field cannot predicted in advance what precisely will happen, otherwise there will no one making money betting on a game. Athletes can learn the skills to be ready for anything, to interpret new information rapidly, and with practice, will be able to respond instinctively. Driving is much the same. We will teach you all the skills you need to prepare you to drive safely and confidently, and once you adopt them, you will have them for life. You'll be a safer and better driver, and just like sport, the better you are, the more enjoyable it will be.
Q. How did Safe2go Driving Lessons develop (Driver skill development)?
A. Over the years of teaching driving to students with all different levels of experience with driving phobia anxiety, I found that everyone had faults or bad habits which related to the beginning of their driving lessons. I found that many people were just made to follow instructions and memorise rules before the driving test, being like robots. But they never internalised them or really grasped how to apply them, but just learnt to pass and mimic the RMS driving test. This created bad driving skills.
I will not allow my students to fall into this trap. We will uncover any bad habits early on, and address them directly. All road rules are based on common sense decisions, so I don't just teach the rules, I teach the reasoning behind it. Once you understand WHY things are done a certain way, you can apply the rule in a situation that makes sense, you won't forget it — it will become intuitive to you and natural to your decision making.
Q. What are the common first words when a driver has an accident?
A. "I didn't see it!" or "!" "came out of no where"
This is one major cause of any accident or collision, the other is i saw it but reacted late!  If you believe driving is easy then your completely wrong.
So why didn't you see it? or why did you react late? how can you improve your decision making, Would you not want to learn the essential skills of driving before you take your own responsibility as driver or learn the mistakes later?
Choose wisely and choose the best options in selecting your driving school.
Ask your Driving School questions and get answers, don't just take the instructors instructions, but make sure you fully understand because the lesson is about you and your responsibility is on you when you pass the driving test, so learn driving wisely. How much does a car accident cost, how much do driving fines cost? how will losing your licence impact your life? how much does insurance cost, how much dose registration cost per year, even more important how much is human life worth? there is no price on any human life, so learn wisely.
Choose to become aware and to gain the skills you need to be a safe driver. Driving is a privilege and a freedom, and not one to be taken lightly. Unsafe driving puts your own life, and the lives of others in danger. Call us today and book a lesson – you'll see it pay off immediately, and for the rest of your driving life.
1 800 867 277
Share this: Twitter safe2go.com.au StumbleUpon safe2go.com.au Facebook safe2go.com.au Delicious safe2go.com.au digg safe2go.com.au reddit safe2go.com.au buzz safe2go.com.au Mr. Wong safe2go.com.au eMail safe2go.com.au LinkedIn